We love technology, so you don't have to. You can depend on it 24/7/365. You have full control and the power to communicate to/from wherever you want: laptop, smartphone, or other devices. It's all through that one number.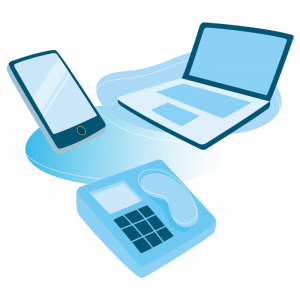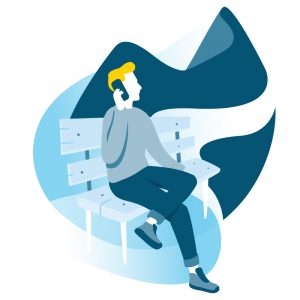 So many options. Answer calls or divert directly to voicemail? Stuck in a never ending call? Just hand it over to your smartphone and head out of the office – nobody will notice.
Nobody likes those clunky old fax machines. Now you can receive faxes digitally. What about having your office number always with you? At no extra cost.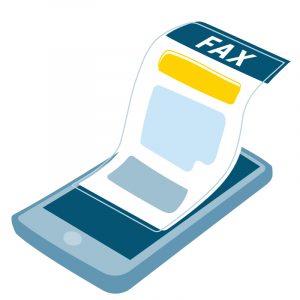 Your IT guys have better things to do than ensuring you can make calls, right? Release them from never-ending service contracts, eating up IT budget. With Cloudya, it's just a few simple clicks.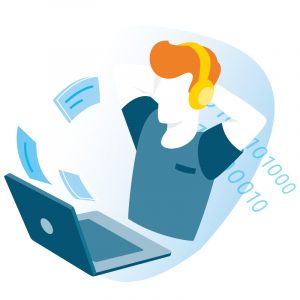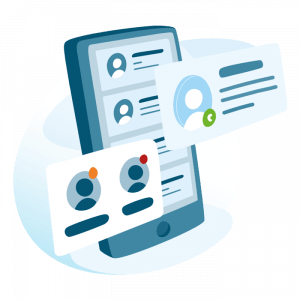 One, they won't call a colleague who is on the phone. Two, they'll always have the company directory on their smartphones. Three, no need to lose any phone calls, ever. Four...
Happy accountant, happy life
Pay only for what you use. Scale up and down, monthly. Not only will your P&L be happy about Cloudya, your employees will love the freedom of communicating with just a swipe or click.
From HQ to home office, all connected seamlessly with Cloudya. Gen-Xers prefer the web interface, others the old desk phone, even your guys on the road have access on their smartphones.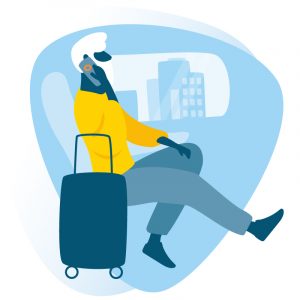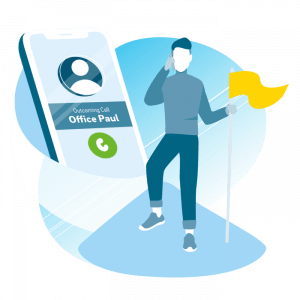 Mobile integration built-in
With Cloudya, it's simple. Everyone can communicate with their office number on their smartphone. Mobile integration comes at no extra cost. Saving you a lot of money and boosting your company's productivity.
Cloudya connects all your offices in Europe. One platform, the same product. Set up a new office in a few clicks and only pay for what you use. Up and downscale via secure web interface.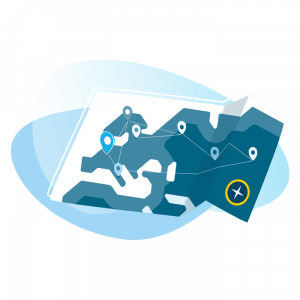 Is your phone system holding you down or helping you hit great heights?
The best ever cloud telephone system from NFON
With its new cloud telephone system, Cloudya, NFON helps you overcome three major communication challenges, enabling you to maximise your productivity and grow your bottom line.
It's time to go limitless
The way we work is changing. In particular, increased mobility and collaboration are transforming how we communicate.
For many of us, there's no longer a single-site workplace. Or even a fixed set of locations. And for businesses to work with maximum efficiency, you need limitless communications. Which means equipping your people with the right phone system.  One that meets both their individual needs and the needs of the business – wherever anybody happens to be. Your phone system should also be easy to use and implement, independent of location, and truly reliable and secure.
To help you choose the right phone system, we have outlined the most common user profiles in the modern workplace – identifying their communication challenges and how to overcome them.
Securing a competitive edge with cloud communications.
How adopters of cloud services can exploit their advantages over competitors.
It has often been said that technology is an enabler – setting people and organisations free to improve what they do and how they do it. But for every business liberated by technology, another experiences inertia. Time gained versus time lost. Money saved versus money wasted. Opportunities taken versus opportunities missed. Winners versus losers.
How to choose the cloud telephone system that's right for you
The questions to ask, the answers to look for.
You depend on your phone system every minute of every day – ensuring your people stay in touch, your projects are delivered on time and your customers enjoy great experiences.
Freeing your business from the limitations of traditional, office-based phone systems, the right cloud telephone system increases your flexibility and productivity without the need for large capital investment. There are numerous solutions available, offering different levels of functionality, flexibility, management complexity and resilience. So how do you know which one is right for you?
Use this checklist to ensure the cloud telephony solution you choose meets all your needs and strengthens your business.
Forget everything you've ever known about telephone systems